This content contains affiliate links. When you buy through these links, we may earn an affiliate commission.
Mysteries and thrillers are such wide genres that include many different kinds of stories. Maybe you're the type of person who loves all mysteries and thrillers, whether they're cozy, domestic, detective stories, amateur sleuth stories, legal thrillers, locked room mysteries, and everything in between. But maybe your tastes are a little more particular. In those cases, with so many mysteries and thrillers coming out this year, how do you know which new books are going to work for you and your specific tastes?
Here's an idea: think about the movies you love the most. If you've ever watched a movie and thought, "Wow, I wish I could find a book that keeps me on the edge of my seat like that movie did," then this list is for you. Here are eight brand new mystery/thrillers that are going to be great books to add to your TBR if you loved the following movies. Hopefully this helps take the guesswork out of picking out your next favorite read!
Big ole disclaimer before we get into these recommendations: Of course, no book or movie is ever exactly the same. And yes, some of these movies are adaptations of other books. But I've put together a list of books that I think you're going to love based on the movie, without being the exact same story over again. These books feature similar settings, tropes, characters, vibes…you get the idea. Now on to the recs!
Clue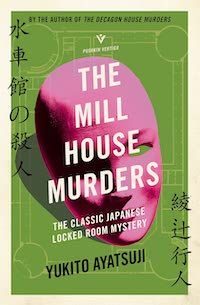 The Mill House Murders by Yukito Ayatsuji
Clue is a movie based on a board game, but it's really taken on a life of its own and has become a favorite for many mystery fans. If you love Clue, then give Yukito Ayatsuji's The Mill House Murders a read. Like Clue, The Mill House Murders is a locked room mystery that starts when a wealthy man invites a group of people to a secluded mansion. But when this small group of acquaintances shows up at the castle-like Mill House, things go awry when a painting is stolen and people start turning up dead.
Last Night in Soho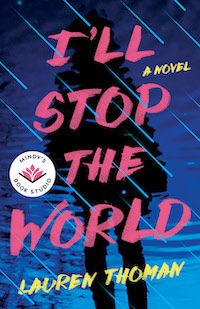 I'll Stop the World by Lauren Thoman
You know how in Edgar Wright's Last Night in Soho, a fashion student is mysteriously able to travel back to the '60s and tries to stop a murder? I'll Stop the World has a similar mystery-solving time travel story. Justin's grandparents died under mysterious circumstances 38 years ago. When Justin finds himself stuck back in the year 1985, he realizes the only way to get back to the present is by solving his grandparent's murder, even though it hasn't even happened yet.
Knives Out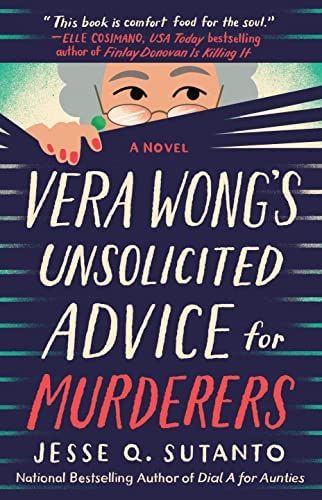 Vera Wong's Unsolicited Advice for Murderers by Jesse Q. Sutanto
Both Knives Out films are cozy mystery stories with an intelligent sense of humor. So if you like Knives Out, you'll probably also enjoy Vera Wong's Unsolicited Advice for Murderers. Sixty-year-old tea shop owner Vera Wong's favorite pastime is sipping Wulong tea while she stalks her son on the internet. But her simple life is turned upside down when she finds a dead man in the middle of her tea shop. The police are on the case right away, but Vera knows she has the know-how (and the spare time) to solve this crime on her own.
Scream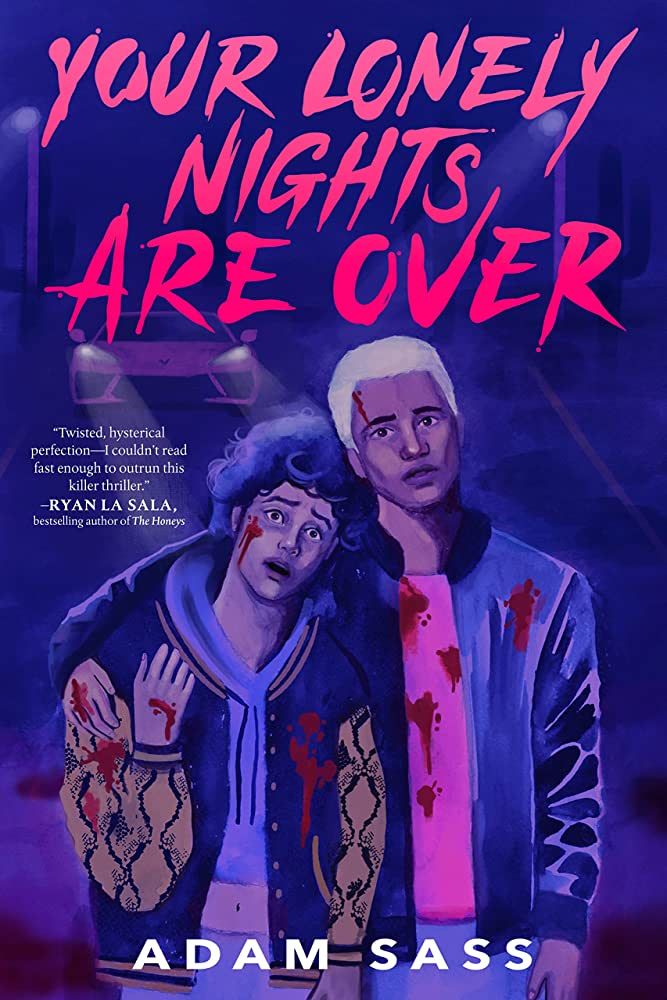 Your Lonely Nights are Over by Adam Sass (Viking, September 12)
If you love smart teen slasher/whodunnits like the Scream movies, then Your Lonely Nights are Over is perfect for you. Described as Clueless meets Scream, this novel follows teen BFFs Dearie and Cole who are the queen bee boys of Stone Grove High School. But then a serial killer starts targeting members of Dearie and Cole's Queer Club, and people suspect Cole is involved. Now the two friends have to find out who the real killer is, before every member of Queer Club are hunted down, one by one.
Michael Clayton
Rogue Justice by Stacey Abrams
Love edge-of-your-seat legal thrillers like Michael Clayton? Then you should check out Stacey Abrams's novels, which also deal with legal systems and corruption. Abrams's latest is Rogue Justice, the second novel following law clerk Avery Keene. Following the murder of a fellow law clerk, Avery gets deep into investigating a ring of federal judges called "America's secret court." The more she gets into the investigation, the more she worries something sinister is going on.
IT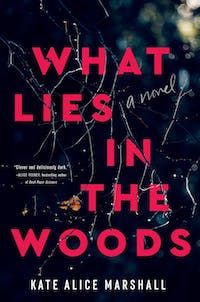 What Lies in the Woods by Kate Alice Marshall
A group of childhood best friends band together years later to make sense of the terrors and trauma of their past. Sound like the premise of It? It's also what goes down in Kate Alice Marshall's What Lies in the Woods. Twenty-two years ago, when Naomi, Cassidy, and Olivia were just kids, Naomi was attacked, and their testimony put a serial killers behind bars. But the girls lied. They've kept that secret to themselves for decades, but now Olivia wants to tell the truth. And Naomi is determined to find out what really happened to her out in the woods all those years ago.
Don't Worry Darling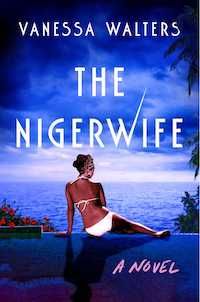 The Nigerwife by Vanessa Walters
Looking for a feminist thriller like Don't Worry Darling? The Nigerwife might not include the sci-fi elements of Don't Worry Darling, but it is a thriller that examines gender politics and marriage. Nicole Oruwari has left her gloomy life in London behind to marry a Nigerian man in Lagos. There, she begins a fabulous, opulent lifestyle among the other Nigerwives, a community of foreign women who also married Nigerian men. But her perfect life is not what it seems. And when she goes missing, the shocking hidden secrets behind her marriage are revealed.
Enola Holmes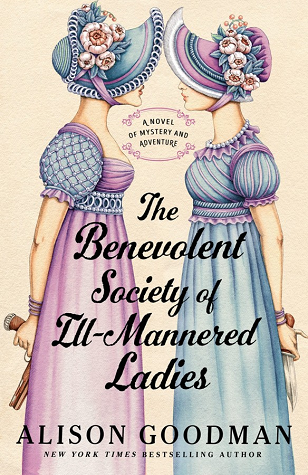 The Benevolent Society of Ill-Mannered Ladies by Alison Goodman
Historical mystery featuring lady detectives and Sherlock Holmes-y vibes? Sounds like the perfect read for fans of Enola Holmes. The Benevolent Society of Ill-Mannered Ladies follows high-society twin sisters Augusta "Gus" and Julia who hatch a plan to save their friend's goddaughter, Caroline, from her violent husband. But their plans go awry when Gus accidentally shoots and injures someone during their travels. Gus and Julia then realize that the man is actually Lord Evan Belford, who was charged with murder and exiled 20 years ago. Gus becomes convinced Lord Evan was falsely accused of murder, and she's intent on proving him innocent.
Looking for more mystery recommendations? Make sure you subscribe to Book Riot's Usual Suspects newsletter to get all the Mystery/Thriller news and recommendations you could ever ask for!